DIRECTORS
We are experienced directors in video, film, theatre and music. We bring creative visions to life and execute the projects executed in a cohesive and effective manner. In addition to the necessary professional knowledge, we approach every project with open minds and hearts and with the observation and awareness of sovereign artists. Our out of the box mindset allows us to direct and create work that is innovative, moving and thought-provoking, so that the creation speaks to the hearts and minds of the audience and generates real resonance.
CREATORS
We are independent, professional artists who create films, theatre and music. We love our profession and treat every project and every creation with passion, skills and authenticity. As independent creators without any financial support or funding from governmental entities we are able to operate without the constraints of mainstream media and without conforming to the expectations and trends of society. This allows us to explore different themes and stories off the beaten track. With every project we create, we support the artists in making their essence visible and audible.
COACHES
As professional performers, we have a unique access to the art of acting, performance, singing and voice. We studied our professions, applied the knowledge in the culture industries and gained experience for more than 15 years by performing on stages, in theatre, in film and by teaching speakers, actors and singers. All our experience and knowledge flows into our performance coaching, voice training and singing lessons. We guide aspiring and professional artists through every step that is required to improve their skills and unfold their potential.
MARIA GOJA
 Singer | Music Producer | Composer | Vocal Coach & Singing Teacher  
Maria studied piano and voice from early on and started performing in the age of 15. While graduating with a Master of Arts in Music Ethnology later on, she was exploring the music and singing techniques of various cultures and worked as analyst for vocal sound.
Besides her ongoing activities as a musician on and off stage, building a consistent online audience and working as a music producer and composer, she is a dedicated, passionate voice and singing teacher for over 16 years. Inspired by her further training in bodywork, dance (Afro Dance, Tango, Hip Hop Dance), acting (Stanislavski, Grotowski, Method Acting), voice (functional voice training, Linklater, artistic speech training) and process work she developed her own teaching methods. She is a certified pedagogic trainer (by Landesmusikakademie Berlin) for music groups and bands and works as a voice coach for different Berlin choirs.
Unique for her method is intense body and voice work with focus on vocal support through the natural center gravity, balance control, a special emphasis on voice recovery, breathing techniques, functional voice training and artistic vocal coaching. Her in depth knowledge of physiological and functional aspects
of voice productions allows her to combine a systematic approach with an integral, holistic, process-oriented and artistic one.
She offers her work to singers of all genres, for actors, speakers, business person, teams and vocal groups.
Since many years she performs as a vocalist (Pop, Jazz, Operette, Chanson and Classic) for projects like Tanger Trio & Ensemble Mondaine, Berliner Solistenchor, Radio Plays and Audiovisual Installations with Wittmann & Zeitblom ("Audio.Space.Machine" and "Ocean.World.Modules"), Gemma Ray, Once I had a Pony, appeared in Movie productions like "Drei" (Tom Tykwer) and "Deutschland 09" (Wolfgang Becker), broadcast "Schönsprech" and "Die 14. Provinz". GoJa writes her own songs and composes Soundtracks for Theater productions and Films.
SINGER
Performed with various projects in Switzerland and Germany on stages like Berliner Ensemble, Konzerthaus, Nikolaisaal Potsdam, B-Flat, Imperial/Admiralspalast, Columbia-Club, Gewandhaus Leipzig, Songtage Magdeburg, Kaffee Burger, Die Wabe, Artenschutztheater, Schokoladen Mitte, Kaffee Burger, Die Glocke, Teatro Köln, Stramu Würzburg and many others
VOCALCOACH
LECTURES AND PUBLICATIONS
COMPOSER AND MUSIC PRODUCER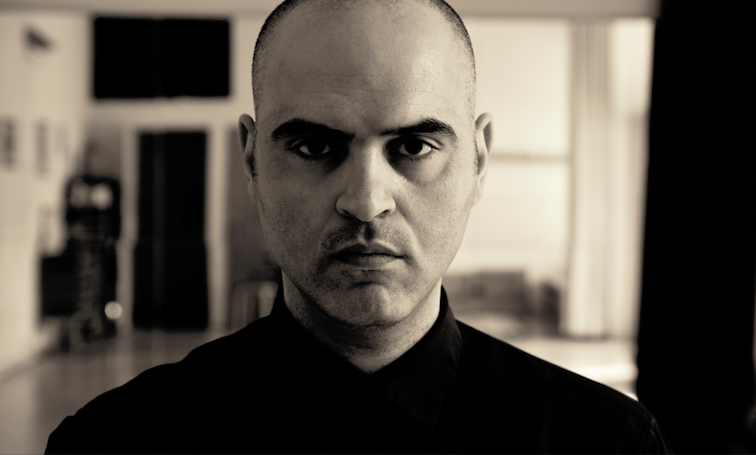 SHREDY JABARIN
Director | Writer | Filmmaker | Actor | Performance & Acting Coach 
Shredy studied Acting, Storytelling and Psychodrama in the Faculty of Art – the Theatre and Cinema Departments at Tel-Aviv University. For many years he worked as an actor and performer in theatres and films all over the world. Later he started writing and directing theatre and video productions. In Berlin he initiated various projects with other actors and is passing his knowledge to artists by teaching acting and performance.
Today he writes and directs music videos, media productions and online content. He also guides aspiring artists to navigate their way in the complex art and culture industry.
Worked with
Natalie Portman, Leonardo Dicaprio, Ridley Scott, Jeanne Moreau, Julian Schnabel, Freida Pinto, Janusz Wisniewski, Eric Elmosnino, Kev Adams …
Worked for
ZDF – TV, ARD – TV, Die Schaubühne (Berlin), Nowy teatr (Poznan),
The Cameri Theater (Tel Aviv), Festival d'Avignon …
Education
2001-2004 Studied the Arts of Performance at Tel-Aviv University
Coaching and Training
2013-2018 Intensively working with private clients on public speaking skills, performance techniques, group dynamics and personal and intercultural communication
NOMINATION
DIRECTOR, WRITER & PRODUCER
and various other videos for online platforms
ACTOR
Film Productions
Theater Productions
TV Productions
Frequently Asked Questions
Do I HAVE TO SIGN A CONTRACT FOR TAKING LESSONS?
You don't have to sign a contract to attend the individual voice lessons, performance coaching or artistic direction coaching. Depending on the package you choose, you can stop anytime, as long as the booked lessons have been paid.
WHAT IF I HAVE TO CANCEL A LESSON?
Lessons can be canceled up to 48 hours in advance. If the appointment is canceled in less than 48 hours, it may be charged, unless an alternative appointment for the same week can be made.
HOW MANY LESSONS DO YOU RECOMMEND (FOR A BEGINNER)?
A learning process is very individual. Our objective is your achievement and accomplishment, but there are no short cuts. The process will take its time, but it can be very enjoyable and you will learn a lot about yourself along the way. How long it takes until the skills are ready for an audience, depends on various factors: trust in the process, receptiveness, the mindset, physical flexibility, focus, dedication, practice and commitment to the objective. 
Especially at the beginning a weekly appointment is usually necessary, in order to make progress. After the first lesson you will get an individual recommendation that will be adjusted in the process.
HOW CAN I COMBINE DIFFERENT SERVICES?
All services and coachings can be combined. Contact us with your specific wishes and we create a package for your needs that give you the most benefits for your budget. In some cases it makes sense to organize appointments and tasks in a specific order that is tailored to you. You will learn more about this in the first coaching sessions.
WHERE ARE THE COAChINGS OR PRODUCTIONS TAKING PLACE?
All coaching sessions take place in 10777 Berlin Schöneberg or online via call by video. For the productions there may be various locations and studios in Berlin, depending on the project. 
IS IT TOO LATE TO START LESSONS OR PROJECTS?
It's never too late to learn something new or start a project. If the passion for singing or acting burns on the soul, it is possible to learn or create at any age. You can never predict where the journey will take you, but we will choose the goals according to the circumstances to get most out of it. This journey can also be about personal growth, being creative and doing something in live that is fulfilling.
mindset work & preparation
voice training for groups
direction for productions
direction for productions
prize per hour
for a continuous process and progressive work
Consultation & Preparation
prize per hour for
one time consultations or
short term objectives
Artistic Direction media production
per project & long term objectives
prize per hour for irregular lessons, anytime
prize per hour for regular lessons once a week
prize per hour for 12 lessons, irregular schedule, anytime
prize per hour for regular, weekly lessons
8 performance coachings
8 vocal coachings
prize per hour,
once or twice a week for long term objectives
prize per hour for
short term objectives and performance preparation
prize per hour for regular, weekly lessons
8 performance coachings
8 vocal coachings
performance production & group work
per project & long term objectives
per project & long term objectives
depending on various factors
please contact us for more details and pricing options
Email Address
contact (at) vocalcoaching-berlin.de